2021 Reconciliation Week Celebrations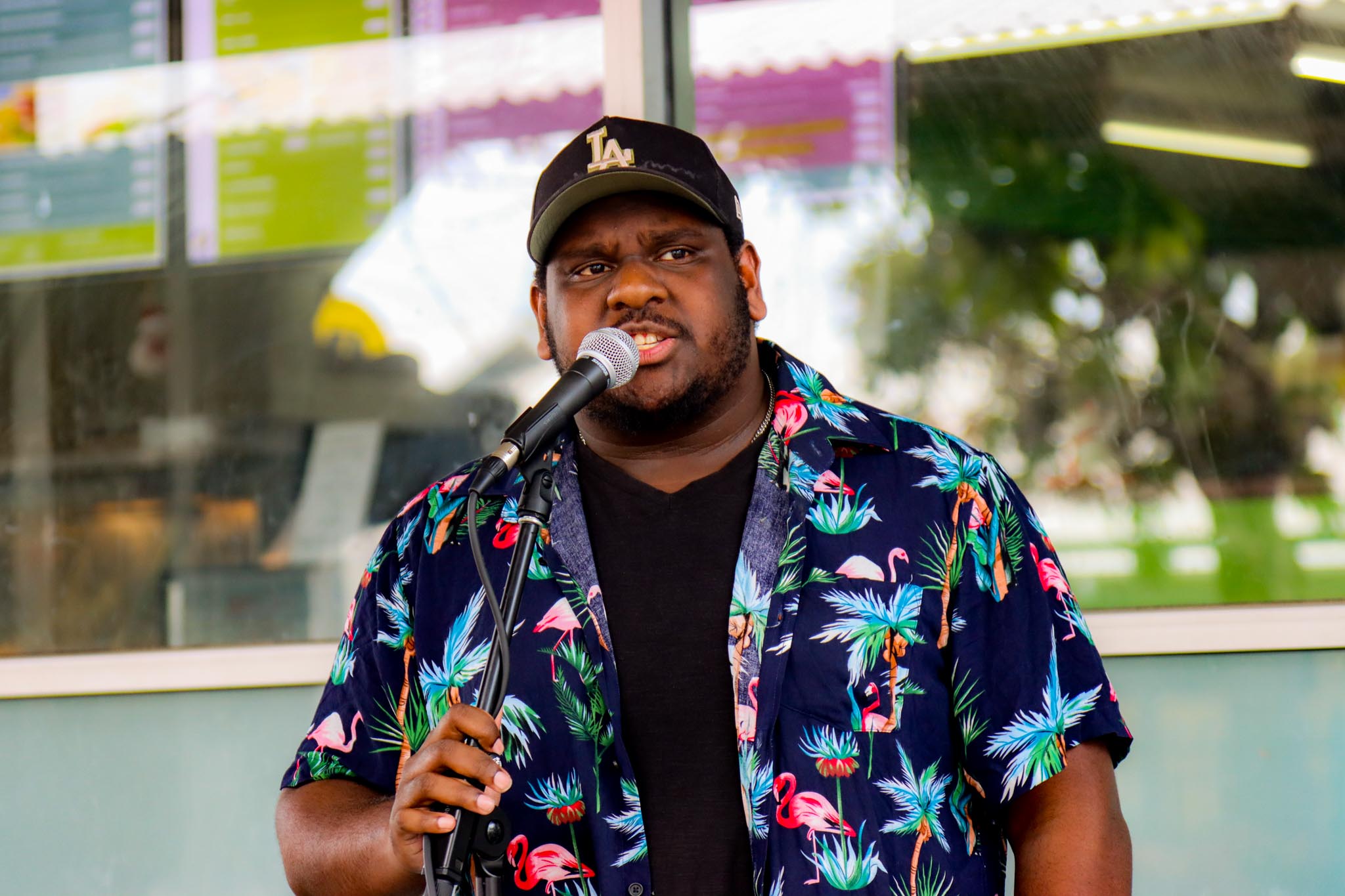 Caption: Jack Bani performs for Reconciliation Week 2021. Photo curtesy of Lola Digital
Torres Strait Islanders Media Association (TSIMA) hosted a massive week of Reconciliation Week events on Thursday Island this year.
From a book launch and joint church service to Torres Strait Flag Day Celebrations and a number of community concerts, the week was well attended and enjoyed by all.
During Reconciliation Week, TSIMA worked closely with the Torres Strait Youth and Recreational Sporting Association (TSYRSA) to launch the region's first sit down Comedy Night entitled Club Gussore. Reaching maximum capacity within the first 30mins of opening its doors, the crowd enjoyed acts by Torres Strait comedians Leon Filewood and Diat Alferink as well as a special appearance by DJ Busty Beatz and a headline show by the ever-funny Kevin Kropinyeri.
The week wrapped up with a community evening and concert to celebrate Mabo Day. This event included performances by local artists and musicians such as Joey Tapau, Margaret Gabey and a special appearance by nationally acclaimed recording artist Rochelle Pitt.
TSIMA would like to acknowledge and thank the following service providers for their support of this year's events; Department of Aboriginal and Torres Strait Islander Partnerships (DATSIP), Torres Strait Youth and Recreational Sporting Association, Mura Kosker Sorority Incorporated, Torres Health and Saint Bartholomew Anglican Church.
TSIMA would also like to acknowledge the Namok and Mabo families for working alongside our community organisation to make Torres Strait Flag Day and Mabo Day events a possibility.
Photos curtesy of Jared Noah Photography and Lola Digital.